You won't believe how much value you can get out of your home by painting it the right colors. Homes with walls painted in shades of blue or light gray may sell for as much as a $5,400 premium, according to a recent Zillow study.
The study analyzed over 32,000 photos from sold homes around the country.
So if you're thinking about listing your home in the future, you might want to take a look at our Paint Color Cheat Sheet we're providing to make decisions easier. I want to make sure you get the most money out of your home. Paint color and staging is super important, and we provide free, pro staging advice to our clients.
"A home's exterior color may also have an impact on its sale price. Homes painted in "greige," a mix of light gray and beige, sold for $3,496 more than similar homes painted in a medium brown or with tan stucco. For a pop of color, homes with front doors painted in shades of dark navy blue to slate gray sold for $1,514 more," the Zillow report states. "Some colors may actually deter buyers. Homes with darker, more style-specific walls like terracotta dining rooms sold for $2,031 less than expected. However, a lack of color may have the biggest negative impact as homes with white bathrooms sold for an average of $4,035 below similar homes."
Send me an email if you prefer a PDF version or if you need more color/staging help.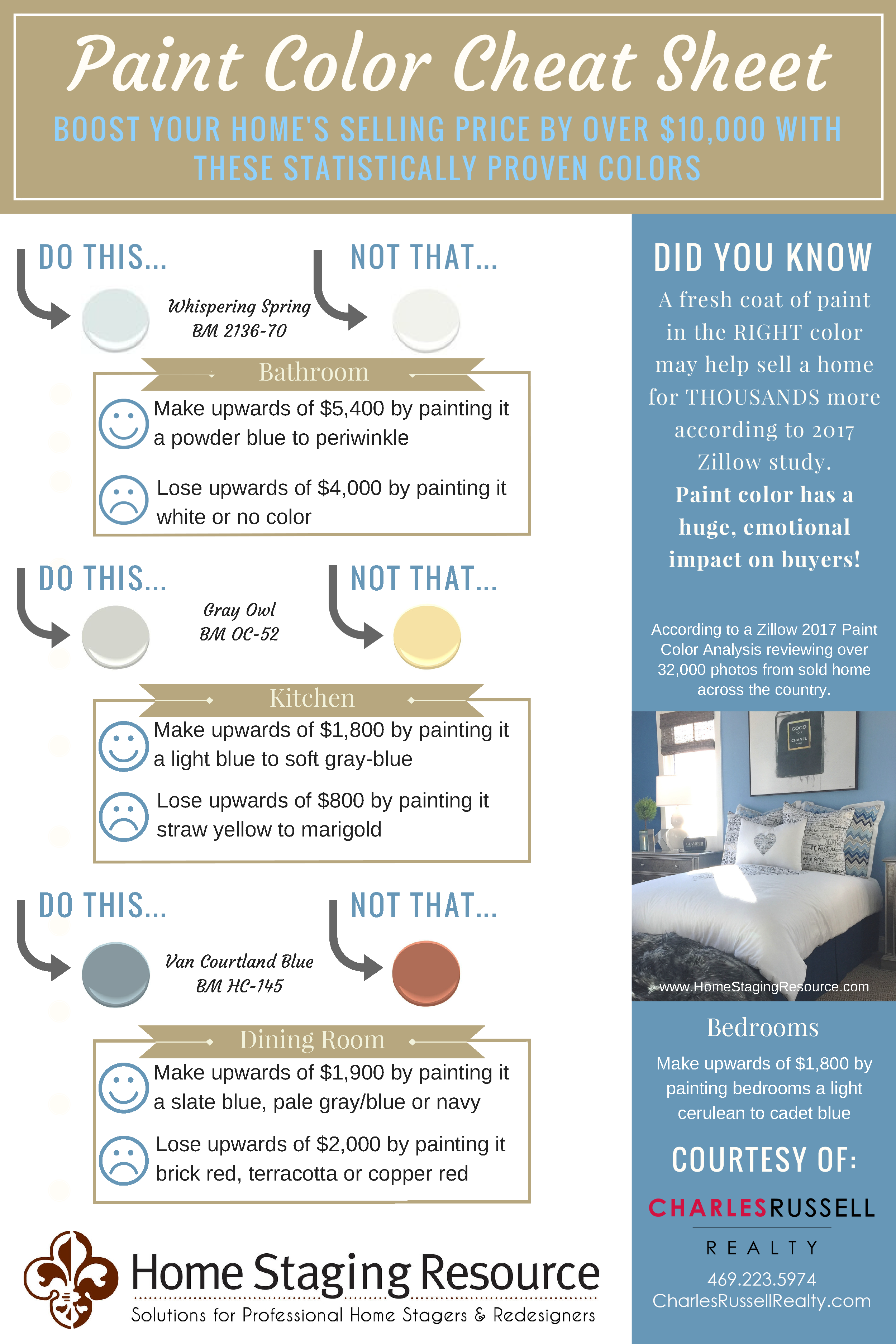 View the Full Zillow Study here